Best 10 Places to Visit in Morocco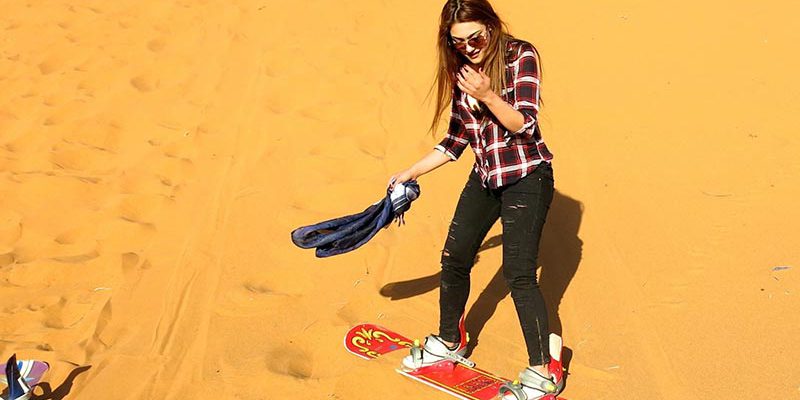 Morocco is a magical land of stunning beauty with a rich and varied cultural heritage. Stroll the Suk's and wander through the Medina's of fabled Marrakech and Fez. Trek the Atlas Mountains, discover magnificent scenery and cast piles of pre-Sahara. Hello, I'm Hamza Slimani, let's discover the top places to visit in Morocco.
1- Marrakech
Marrakech is the highlight of any Morocco holiday. Feel the energy in the mythical square with snake charmers, acrobats storytellers, and musicians. Explore the network of alleyways in the souks with thousands of stalls selling spices, leather, and carpets in a dazzling range of designs and colours. Visit the peaceful Majorelle Gardens, the beautiful Bahia Palace, and the Saadian Tombs.
2- Fes
Travel back in time to Fez. The ancient Medina or walled city is a UNESCO World Heritage Site. Wander along some of the 10,000 narrow cobblestone streets, teeming with ancient mosques, towering minarets, historic palaces, and traditional tanneries. visit the Royal Palace and Fez El Bali.
3- Chefchaouen
Discover the blue city's washed buildings and alleyways set against the dramatic riff mountain backdrop. Explore the charming medina, a 15th-century fortress, and minaret of the Great Mosque.
4- Casablanca:
Casablanca is Morocco's most populated city and leading economic centre. From the Art Deco district to the thriving nightlife, you'll experience Casa's unique charms, see the Royal Palace, and visit King Hassan's Mosque.
5- Rabat
Rabat was rebuilt at the beginning of the 20th century with a distinct architectural and contemporary style. In this capital city, experience the cultural crossroads of Morocco's history, stop at King Muhammad's mausoleum, decorated with stained glass windows, and protected by the royal guard.
6- The Atlas Mountains
In the high Atlas Mountains hiked to the ancient clay casbah, explore dramatic gorges and experience the rustic charms of the small Berber villages.
7- Essaouira:
Formerly known as Mogador, Essaouira has a bustling Harbor and brilliant Moorish architecture. With its strong winds and miles of beaches, it's the perfect place for windsurfing, horseback riding, and long walks.
8- Merzouga
Travel to Merzouga, a small town known as a gateway to Erg Chebbi Dunes. A sea of endless sand dunes. Your trip to Morocco wouldn't be complete without an expedition to the Sahara. Take SUVs to the desert pausing along the way to explore historic caravan stops for merchants to sell mounds of olives, dates, ceramics, and hand-woven rugs. Ride camels to the dunes to watch the sunset and camp out for a magical night under the stars dining on traditional nomadic foods.
9-Kasbah Ait Ben Haddou
Kasbah Ait Ben Haddou is a traditional fortified mud-brick city built along a former caravan route. This UNESCO World Heritage Site has been used as a backdrop for many Hollywood films.
10-Toudgha Gorges
The destination on our top places to visit in Morocco is  Toudgha Gorges. These gorges have breathtaking carved out cliffs sited canyons the scenery is spectacular and popular for rock climbing.
Whether you are taking a hot air balloon ride in Marrakech or cooking class along the way, contact On Morocco Tours for your holiday in Morocco. We work with your travel preferences to maximize your time and enjoyment. Contact us today, you'll love where we take you.
If you are considering Morocco tours, contact our friendly team to help you plan your holiday in Morocco.